Enjoy the rewards of transforming your most difficult relationships!
Easily & Safely Let Go of Past Hurts So You Can Live

the Happy, Harmonious Life You've Always Wanted



Engage in a unique & poignantly effective process that will help you:
Ask the right questions, instead of going down the rabbit hole of arguing to be heard & understood!

Move out of tolerating what's unacceptable into finding your courage and strength


Create harmonious interactions with even the most difficult people in your life

You're not alone! We've helped 1,000's of people like you, who have suffered hurt, harm and heartbreak, to end the chaos and start enjoying some peace and harmony using simple, dependable strategies that are part of a non-threatening Guided Relationship Resolution Process.
About Your Coach

Lynn Himmelman– Life-Transformation Mentor (B.Sc., B.Mus.), has been accelerating the healing and awakening of thousands of individuals and organizations, for two and a half decades, through the powerful synergy of forgiving and laughing.
She is a sought-after expert in resolving trauma, anxiety, and complicated relationship conflicts.
Her role as a forgiveness mentor began in 1997, after experiencing an outstanding model for forgiving the really tough stuff - a unique process developed by Dr. Kandis Blakely called New Decision Therapy™.

The turn-around of Lynn's difficult and complex history was significant enough to inspire her to transition from her well-loved career as a professional opera singer in order to embrace New Decision Therapy as the nucleus of her life's work.

Eleven years later, laughter was added to the mix after it factored significantly into helping her get past the anxiety and stress associated with recovering from a serious brain trauma. That's when she realized, without question, that Laughter Really is Amazing Medicine.

She discovered that, combined with forgiveness, laughing daily provides a powerful inroad into deep and lasting transformation.
Lynn is a well-seasoned inspired laugher who has been voted as Toronto's Most Infectious Laugher in three Championships. Additionally, last year, she won the title for Canada's Sexiest Laugh in the Canadian National Championship!
As a Canadian Ambassador for Laughter Yoga International, she has been leading Laughter Yoga classes and training sessions for 18 years, bringing laughter to government organizations, hospitals, universities, seniors' homes, private businesses, conferences, and non-profit organizations.
She has appeared on CBC National News, Global TV News, Rogers TV, Toronto Sun News, The W Network, That Channel, and most recently CTV's show "The Social".
Catch her interview on RogerTV's Living the Life You Deserve
Want to explore whether we're meant to work with each other?
Here are 3 impactful ways to help you with this important decision:
1. Book a 30-minute no obligation complimentary phone or Zoom
meeting during which you will have an opportunity to ask your
most burning questions and receive practical feedback

Schedule a Complimentary Discovery Session with Lynn


2. Attend a 2.5 hour Introductory Workshop during which you will

get a fuller taste of how I can help you get from
where you are now to where you want to be


This workshop is scheduled once per month

Find Workshop Dates & Reserve Here, In-Person or Online


3. Dive into a 2-3 hour Private 'Life Transformation' Session

In-person in Toronto or Online globally

Schedule a Life Transformation Private Session with Lynn


Don't see a time that works for you?
Then call Lynn directly at 416-469-2033 to make your request

Note: This is a landline & will not receive text messaging
Coaching Packages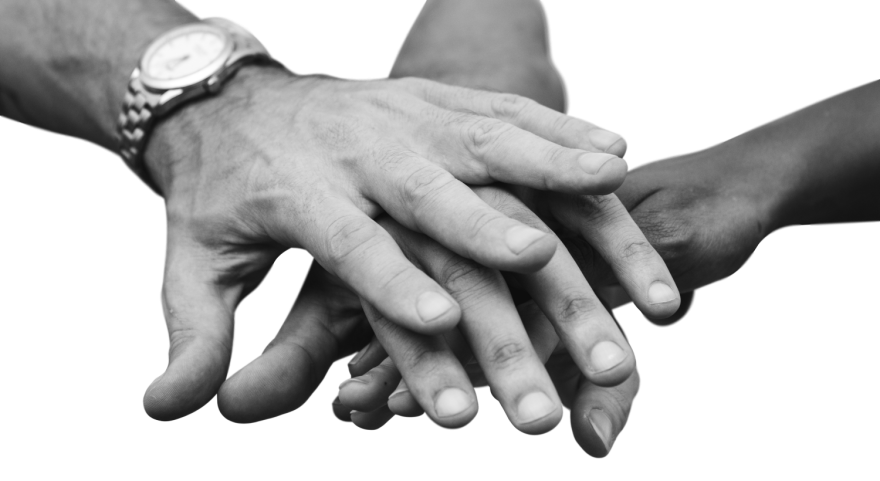 MOMENTUM GROUP COACHING
2x per month 60-minute on-going coaching sessions with a group of (4-8) people
Support before the coaching session: ensures that we make the most of every minute we spend together; maximizing your investment and the results you create.
Post Session Recap System: helps to integrate the coaching into your daily life. Journaling and Just in Time coaching via our TCC Client Log: keeps the coaching going via email in between coaching sessions
Support Between the Sessions: Coaching Sessions are recorded so you can re-listen and gain even further value from the details of the session.
These groups are scheduled periodically throughout the year, and run for three-month segments.
PRIVATE 1-1 LIFE TRANSFORMATION SESSIONS
2 to 4x per month 120-minute on-going mentoring sessions, just you and Lynn
Support before the mentoring session: ensures that we make the most of every minute we spend together; maximizing your investment and the results you create.
Post Session Recap System: helps to integrate what you get from each session into your daily life. Journaling and Just in Time coaching via our TCC Client Log: keeps the mentoring going via email in between your private 1-1 sessions
New Client placements are scheduled periodically throughout the year, and run for segments of 12 sessions or 25 sessions