Laughter Training & Certification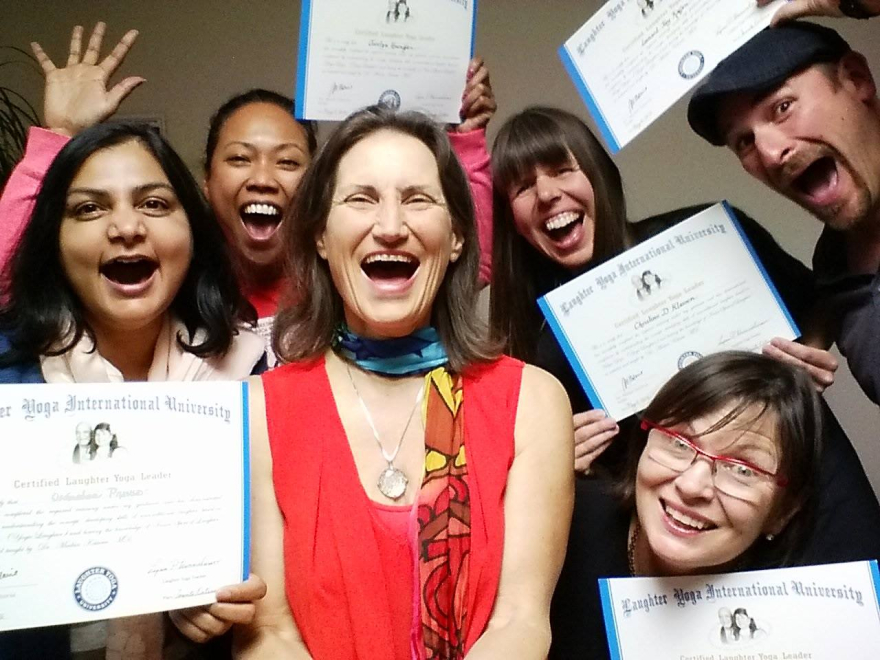 LAUGHTER YOGA LEADER TRAINING
April 22-23, 2023
Saturday & Sunday, 9:30am-6:00pm
led by Lynn Himmelman
Certified Laughter Yoga Teacher
Laughter is an instant vacation.
--Milton Berle

LEAD LIFE LAUGHING
"Laughing for no reason is the best way to preserve
your sanity." Lively Laughing Lynn 2022

Laughter is "the best medicine" and the most fun!
Learn to LEAD this popular new and hilarious way
to integrate body, mind and spirit using simple
laughter exercises, gentle yoga breathing, and
enhanced relaxation.

Attend IN-PERSON or ONLINE



"...infectious and super inspiring!"



This experience has been amazing!!! This awesome training has opened my eyes to how well laughter relieves stress - it's helped me so much in the last couple of days. I'm very excited to take all that I've learned to my clients so that they can lean on this as a tool too to bring lightness and energy into their day and shift their vibe at any time.

I'm very grateful for learning from Lynn. Her years of experience and her light-hearted nature is infectious and super inspiring. I can say with confidence that you will have a great time if you too embrace the opportunity to become a laughter yoga leader. Go for it!
---
WHAT YOU GET:
😊 Training & practice of 40 Foundation Laughter Exercises

😊 Guidelines on how to create your own Laughter Yoga Exercises

😊 Background and history of Laughter Yoga

😊 Guidance in starting, running, and maintaining a Laughter Yoga Club

😊 Business options to explore as a Laughter Yoga Professional

😊 Hours & hours of hilarious, transforming Laughter

😊 Meaningful connections with the other participants

😊 Connection to a global movement spreading peace with laughter

😊 Dr. Kataria's revised Laughter Yoga Leader Training Manual

😊 An official Certificate from Laughter Yoga International in India

😊 An easily usable skill that brings happiness & joy to all

AND MUCH, MUCH MORE!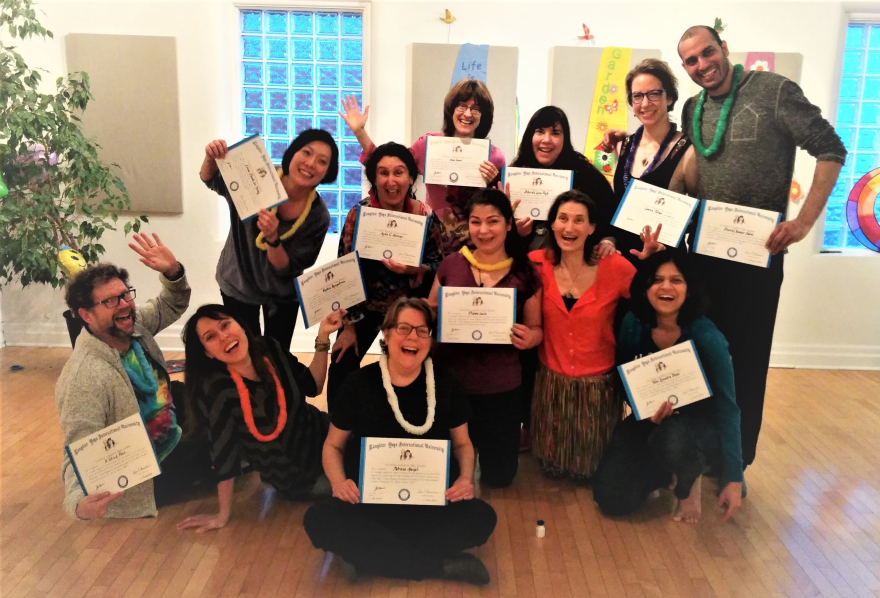 Tuition for Laughter Yoga Training with Certification

*NOTE: All fees are subject to change without notice.

FULL CERTIFICATION TUITION 2023: $500 + 13% hst (CAD) = $565 CAD


Catch the Quick-Action Takers Tuition Discount

$70 off throughout the month of February
OPT-IN HERE and you will be notified once this Special has been released

Available ONLY until February 28, 2023 till midnight EST


Optional Bonus #1: 6 Free Laughter classes - in person or online (Value $120 CAD)
Optional Bonus #2: 6 months Prozone membership (Value $40 CAD)**Early Registration advised as there are limited spots for this training

---

"A day without Laughter is a day wasted." Charlie Chaplin
Secure your "Laughter Certification Weekend" NOW!


A Weekend Vacation full of fun & upliftment gives you a Lifetime Vocation spreading happiness & joy!